At Mount View High School we see a child's education as a partnership between the school, parents and caregivers and the local community.  We place great importance on the contribution made by all of these people.  We encourage their involvement, and strive to develop and maintain strong community links.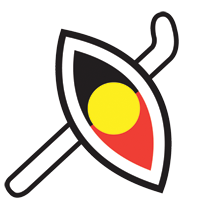 CESSNOCK ABORIGINAL EDUCATION CONSULTATIVE GROUP
The AECG gives Aboriginal people a voice at a local level and takes their views State wide.  The strength of the AECG depends on the participation of all concerned ie; Department of Education & Communities, Schools, Teachers, Parents, Students, Aboriginal Organisations and the wider community.  The AECG is an Aboriginal community based organisation made up of volunteer members who are involved in Junior, Local, Regional and State AECG's throughout NSW.  The AECG is recognised as the principle source of advice on behalf of Aboriginal communities on issues relating to education.  We want to empower our communities to become involved in all levels of education.
All meetings are 3.30pm for a 4pm start.
If you have any queries please don't hestiate to contact Korreil Wonnai (Cessnock) AECG President Sonia Sharpe on 49313534 or email sonia.sharpe@det.nsw.edu.au